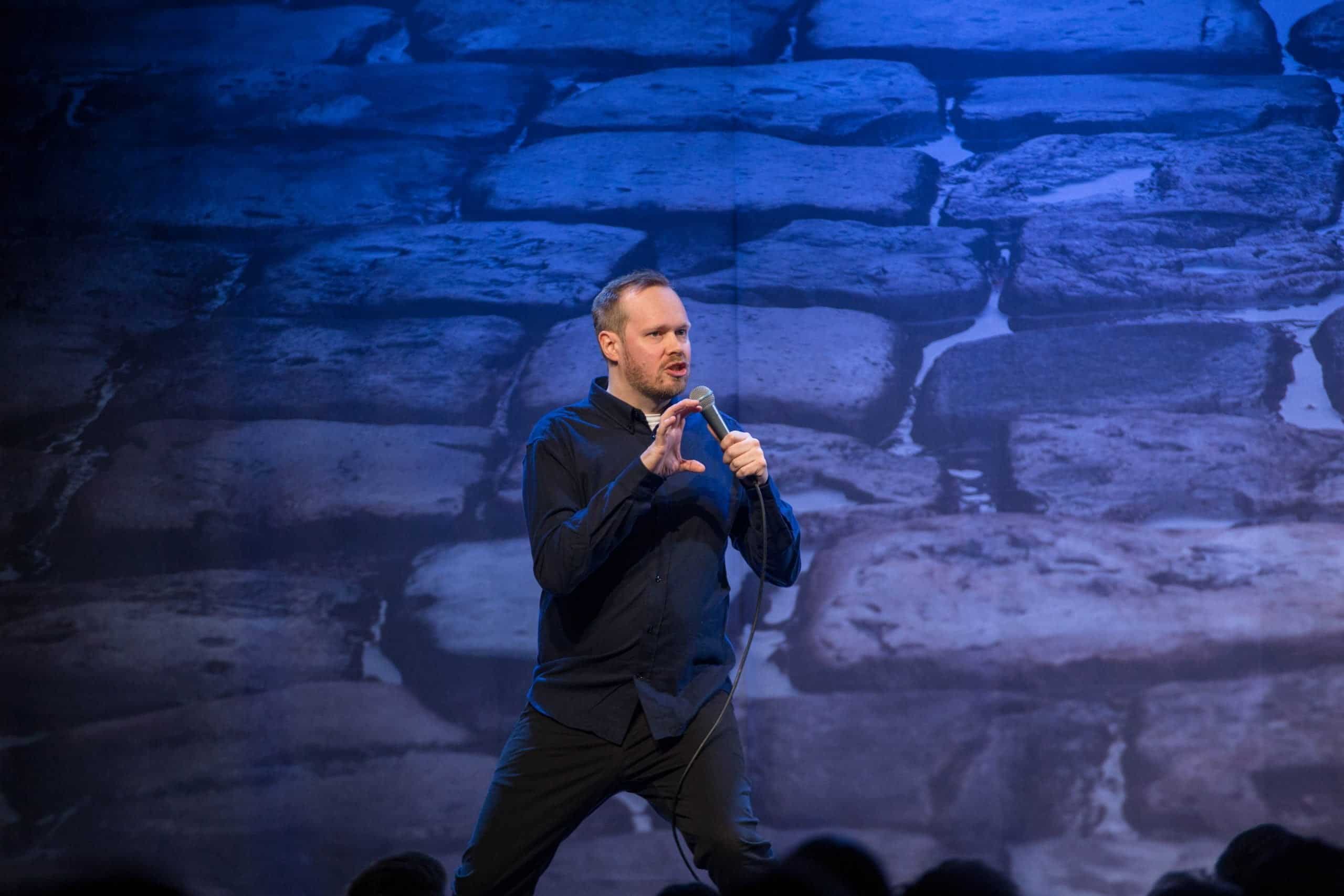 Christoffer Schjelderup
Hardtslående og treffsikre vitser som garanterer latterbrøl
Christoffer Schjelderup er allerede en komi-legende i Bergen og blir stadig mer kjent for resten av landet. Hans hardtslående og treffsikre vitser er garanti for latterbrøl. Christoffer blir gjerne kalt gudfaren i Stand Up Bergen, da han har vært den soleklare pådriveren for miljøet i hjembyen siden starten av 2000-tallet. Han har en høy stjerne i komikermiljøet, noe som ble bevist da han vant Stå Opp-prisen i 2014.
Hans soloforestilling Tro, hat & ærlighet fra 2018 fikk strålende anmeldelser i bergenspressen og ble spilt for et stort publikum. Christoffer Schjelderup har to år på rad vært del av Julegøy-konseptet på Ole Bull Scene. Han er fast gjest på Klubbscenen på Latter og Stand Up Bergens klubbkvelder, samt at han står bak flere populære podkaster. Under pandemien hadde han hatt stor suksess med det nedstrippede og improviserte digitale Bodshow to ganger i uken. Christoffer har nylig spilt for over 15000 mennesker med sitt andre soloshow Var det dumt det?!.
Christoffer Schjelderup er en av våre absolutt mest brukte artister, både som konferansier og komiker. Hvis du vil ha en komiker med litt snert i er Christoffer et sikkert valg.
For booking av Christoffer Schjelderup: bengt@stasartist.no / +47 97656503
Booking Christoffer Schjelderup